Shower Door Tips
Most shower door hardware is designed to accommodate certain angles, so whenever possible, plan your shower with this in mind. It will ensure a more cost-effective installation and a properly functioning enclosure. Your shower should be built using 90°, 135°, or 180° angles.

Propper studding behind the wall that will hold your installed shower door is important. Always provide wood studs or blocking where the doors will hinge or where panels are anchored. This is especially true when metal studs have been used in the original construction of the wall.

Any wall that connects or meets a door or glass panel must be completely vertical, or "plumb", in order to prevent gaps, uneven joints, and hinge "bind". Any wall that is more than 1/4″ out of plumb will make it very difficult to install a shower properly.

Avoid mounting door hinges and glass clips onto glass tiles, as breakage is likely to occur during and even after installation. This can result in delays in getting the project finished and additional charges from the tile installers for repairs.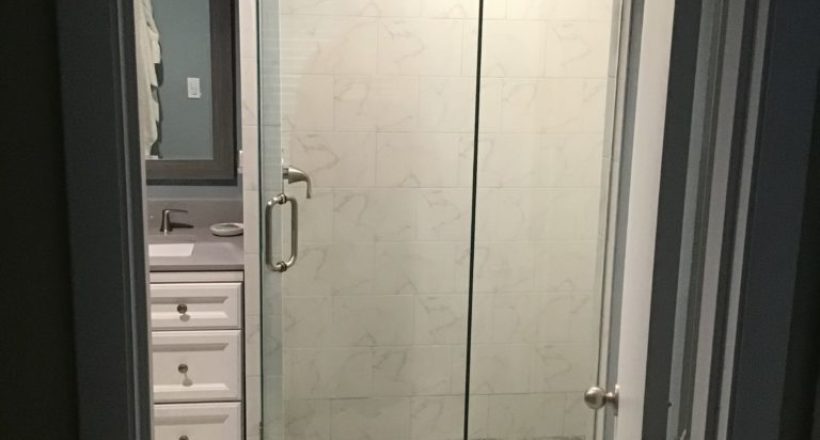 When designing your new shower enclosure, keep in mind that each glass panel needs to be at least 4 1/2″ wide, which is the minimum width for tempering glass and supporting the hardware.  Also, the door will need to be a minimum of 22″ wide and no more than 36″ wide.