QUALITY CUSTOM
MIRRORS AND SHOWER DOORS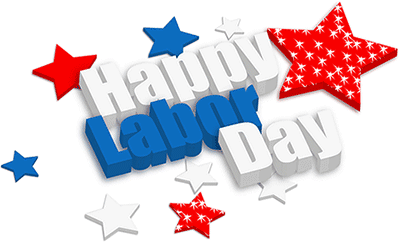 BETTER PRICE. BETTER SERVICE. BETTER QUALITY.

Our Guarantee

Knowledgeable Staff

New or Remodel

Quality Products
Testimonials
This company is awesome!

I needed to repair 3 windows in my storage shed and I could not find replacement ones so I brought the broken windows to Stockbarger. They looked them over, gave me an estimate and said they could have them ready 4 days. Not only did they have them ready when promised they even saved me some money from the original estimate! This company is awesome, they really go above and beyond to help their customers! I can't thank them enough for their professional customer service and great products!

Fast and Friendly!

Received several referrals via Facebook for your company. Came out same day for a window pane replacement. Called ahead of arrival as promised. Repair team was fast and friendly. Will do business again if service is needed.

Love my beautiful mirror!

Fast and professional service, I love my beautiful mirror with custom frame! Thank you.

Great People

What a great group of people and flawless quality of work

My bathroom looks like a whole new room

I spoke with Jackie on the phone and she was an absolute delight. She helped me pick out the perfect shower. The two men who came to measure and then install were great. They introduced themselves to me as Spencer and TJ. They were extremely kind and did amazing work. My bathroom looks like a whole new room I am absolutely in love. I would use them for absolutely everything. Thank you so much Stockbarger glass.

I've never been so in love with my bathroom.

I spoke with Jackie on the phone and she was delightful. She helped me to find the perfect shower for my home. She sent two men out to my home very quickly to measure. The same men came out again to install and introduce themselves as Spenser and Tj. Their work was beautiful, I've never been so in love with my bathroom. I would definitely use them again for anything and everything. Thank you so much Stockbarger glass!

Stockbargers is my new glass company I'll use for now on

I had a customer that had there house broken into and need a piece of glass cut before they caught a flight the next day I called 3 other glass companys told them my situation and they all told me 3 to 5 days id have to wait ...i went to stockbarger and they had it cut it in less then 10mins ...i now know that stockbargers is my new glass company ill use for now on ...thanks guys

I highly recommend this company

I highly recommend this company especially if you need a table top glass.I thought maybe we were not going to be able to get a 3/16" thick oval glass for our living room table,but they sure went above and beyond.
Thank you so much for your business.😉
FAQs
The industry-wide accepted tolerance and our cutting tolerance is +/- 1/8 inch.

All glass contains various types of flaws or blemishes, which may be visible to the naked eye. This is unavoidable – even the finest raw materials contain minor flaws. The federal government mandates that no defects should be visible in the glass when it is viewed horizontally or vertically from 11 feet away under normal lighting. All of our glass meets these standards.

We are happy to have our professional glass technicians measure before the order is placed.

Yes – we actually do a high-volume of commercial work. We have an outstanding reputation because we can meet all architectural needs and we are comprehensive in our commercial offerings – if it is glass, we can do it. We also know the importance of on-time, on budget work

It might be easier to tell you what we don't do! Seriously, if it has to do with glass, we are here to handle it for you. We do residential repairs and replacements of all types. We can do tabletops, custom mirrors, glass shelves, shower enclosures and lots more.
Your question is not here?
News & Tips
If your neo angle shower enclosure includes a "knee" wall or wall, make sure that the shower door meets the structure at a 90° angle to accommodate the requirements of the hinges.  This is not a restriction when glass meets glass at the 135° angle.